Powder Coating Roof Racks and Bumpers: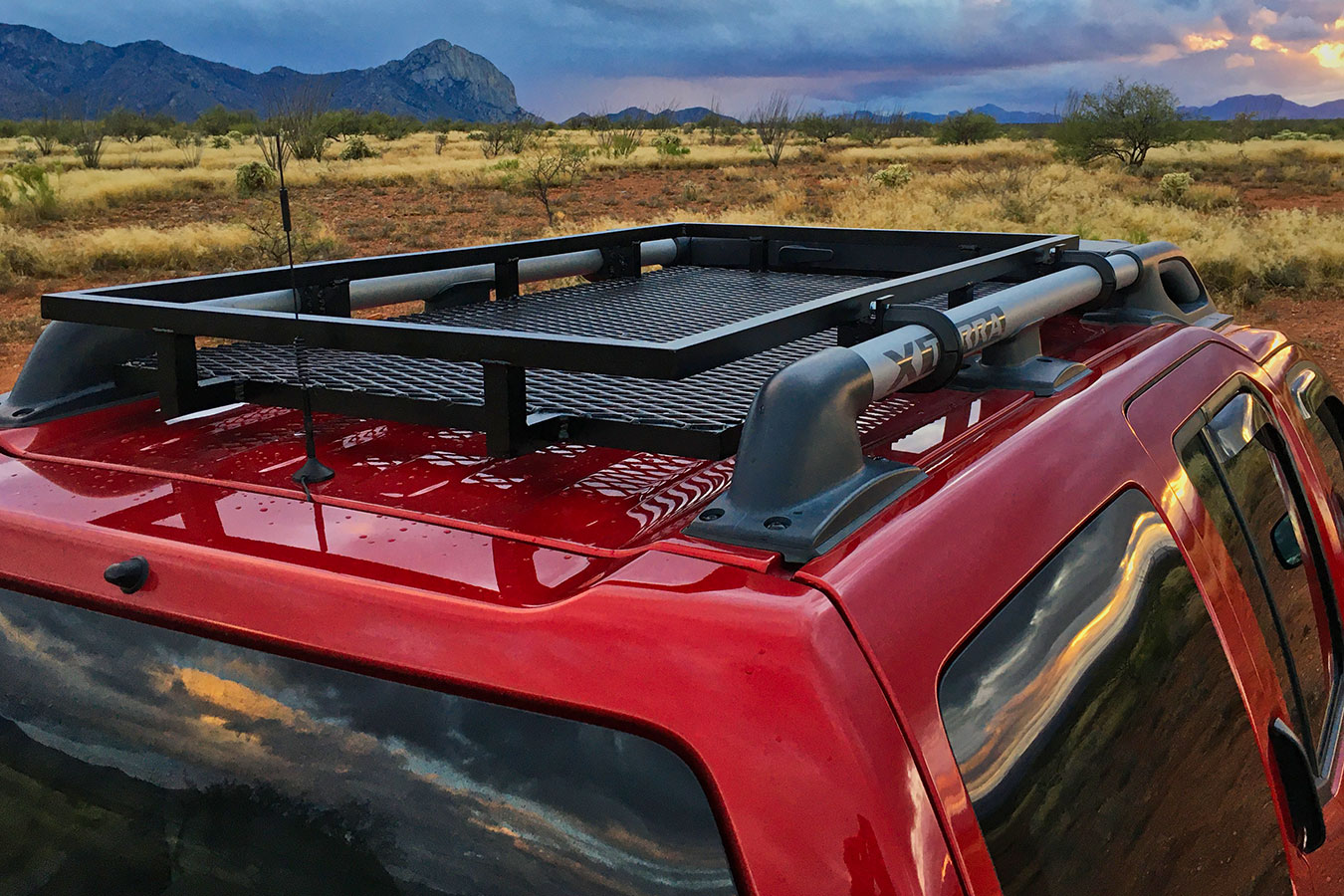 Our roof racks are optionally powder coated by a local auto body shop which specializes in powder coating as well as auto body painting.
This process begins with first media blasting the material (steel or aluminum), then heating it up at 400 F degrees in a specialized oven, powder spraying it, and then heating it up again. The metal is electically charged during the application.
The result is heat-adhered surface, more resistant to scratches than any paint, applied profesionally and actually more affordable than using car paint. Car paint requires multiple applications (primer, paint, clear coat) and is a lot more prone to rock chips, scratches, peeling, etc.
Painting Molles: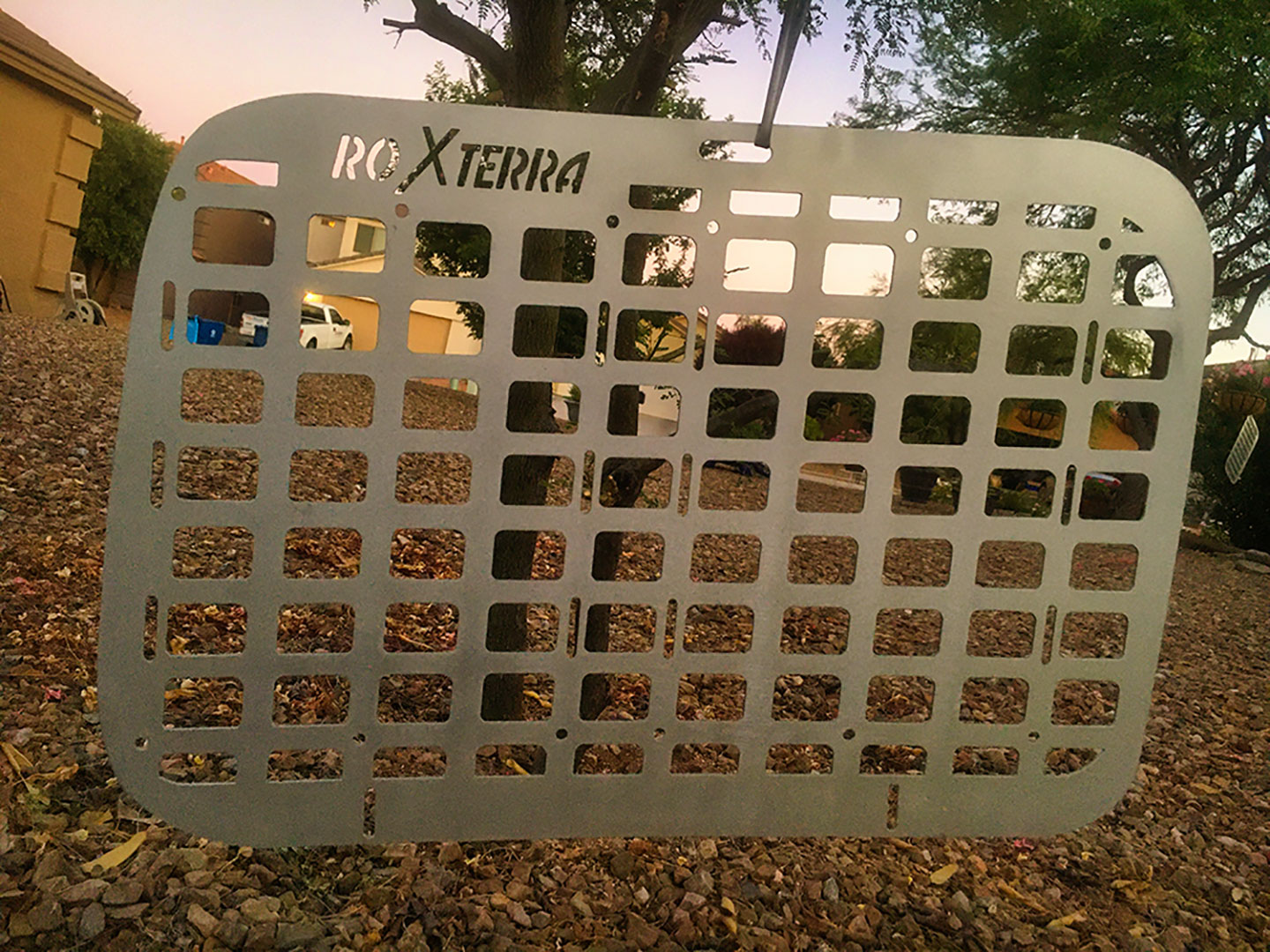 Our Molles are cut by laser locally from 14 gauge cold rolled steel. They come in raw metal, and for additional cost they can be painted black, dark gray, gunmetal gray, aluminum silver, and even in other buyer requested colors.
The painting process starts with rotary sanding, and is followed by the application of self-etching primer, then primer and finally the paint itself.
Picking a roof rack - Lowrider/Slim and Steel/Aluminum: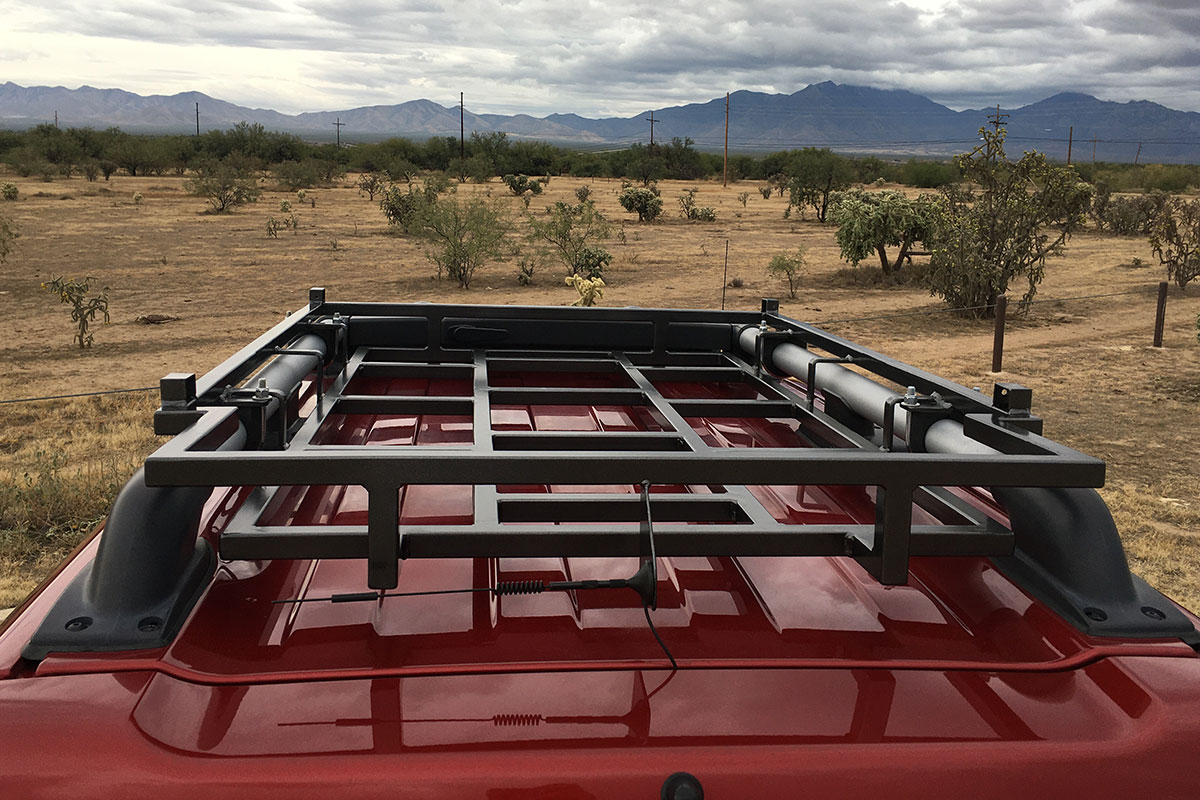 Pick Lowrider if:
* you are looking for maximum roof usage
* get an extra inch in height (4" vs 3")
Pick Slim if:
* you already have attachments to the stock bars, such as Hi Lift and Shovel/Axe and prefer keeping it this way
* the roof rack is an addition to your carrying options
Pick Aluminum if:
* you benefit from the lighter weight of 17-19lb (aluminum) vs 44-46lb (steel)
* you plan on taking the roof rack on/off several times in the future
Pick Steel if:
* you plan on using heavy loads often, such as stacks of bricks, building lumber
* you want to sit/stand on top of the roof rack
Most byers have picked aluminum due to its lighter weight and "normal kind of occassional usage". While the non-rusting of aluminum is attractive, raw aluminum surface will still oxidize, and just like any raw material -- should be coated with paint/powder. Besides discoloring, raw material will also heat up a lot more, so make sure to paint any raw material exposed to sun.